Pallet Rack Safety Equipment
Dents, dings, and bumps are an inevitable part of pallet racking and forklifts, but with the proper safety accessories, you can offset some of the damage. Keep your pallet rack looking nice and functioning with safety equipment like pallet rack safety clips, pallet rack safety netting, safety bolts, and much more. Our team at Unirak is standing by ready to help you maximize safety in your workplace. Learn more about the pallet rack safety accessories we have below.
Pallet Rack Safety Accessories for Your Warehouse
We know every workplace is different, which is why we offer a variety of safety equipment for sale. Our selection of pallet rack safety equipment includes: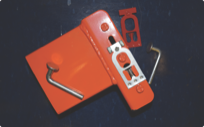 Pallet rack safety clips: Also known as gravity pins, these make your pallet rack extra sturdy and easy to install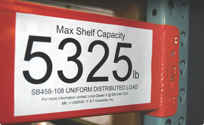 Pallet rack capacity labels: Operators should be aware of safe load capacity limits.
Cross bar supports: These sit atop your step beams and reinforce loads from the bottom.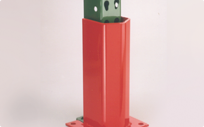 Pallet rack post protectors: Prevent collisions with forklifts by protecting your most vulnerable area, the posts.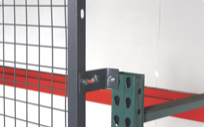 Wire rack back: This barrier stops items from sliding backward over the edge.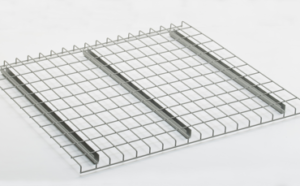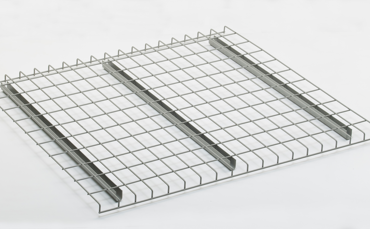 Net rack back: Similar to the wire rack back, these sturdy nets keep products from sliding off and falling on people below.
Pallet rack back stop beams: Customizable beams prevent items from sliding over the edge of your racking.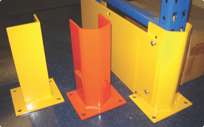 End of aisle guards: Similar to post guards, these protect your outermost uprights from dangerous collisions and constant traffic.
As the pallet racking manufacturing experts, we're proud to offer customized solutions for any of your warehouse safety needs. Not seeing what you're looking for? We can help. Contact us today and we'll work with you to find exactly the right tools to help you maximize productivity and safety at your business.
When Are Pallet Rack Back Safety Panels Required?
Pallet rack back safety panels prevent goods from sliding over the back edge of the pallet rack, protecting items and people. You should use these safety panels anywhere that your pallet racking is adjacent to a walkway. Human error is unavoidable., so make safety a priority by using these panels.