Unirak Pallet Rack Frames
The Tear Drop/Riveted Beam End Plate design has become the industrial shelving standard for good reason. No other pallet racking combination provides better connectivity, capacity, system rigidity and long term flexibility for product mix elevation changes. Having a warehouse shelving system that easily adapts as your needs change and that maintains higher re-sale value than any other is win-win. Unirak Frames are one-piece MIG welded of 55 KSI hi-strength steel and painted with Hi-Gloss, Abrasion resistant powder coat paint that is available in hundreds of colors. Call today for all your custom metal shelving needs!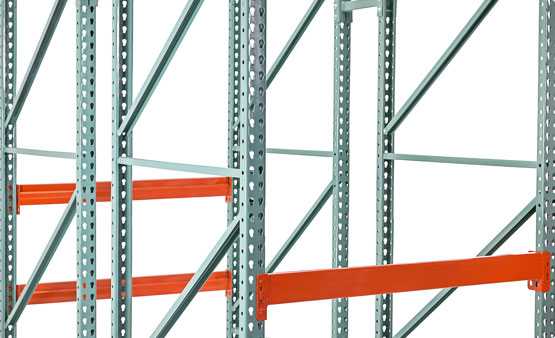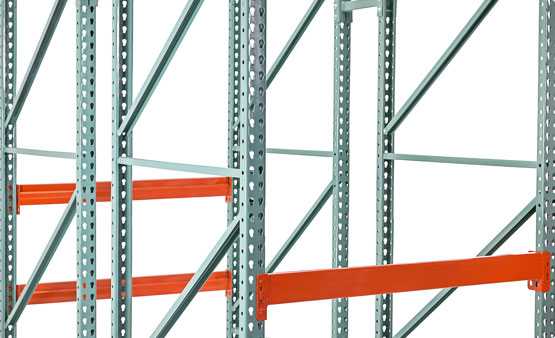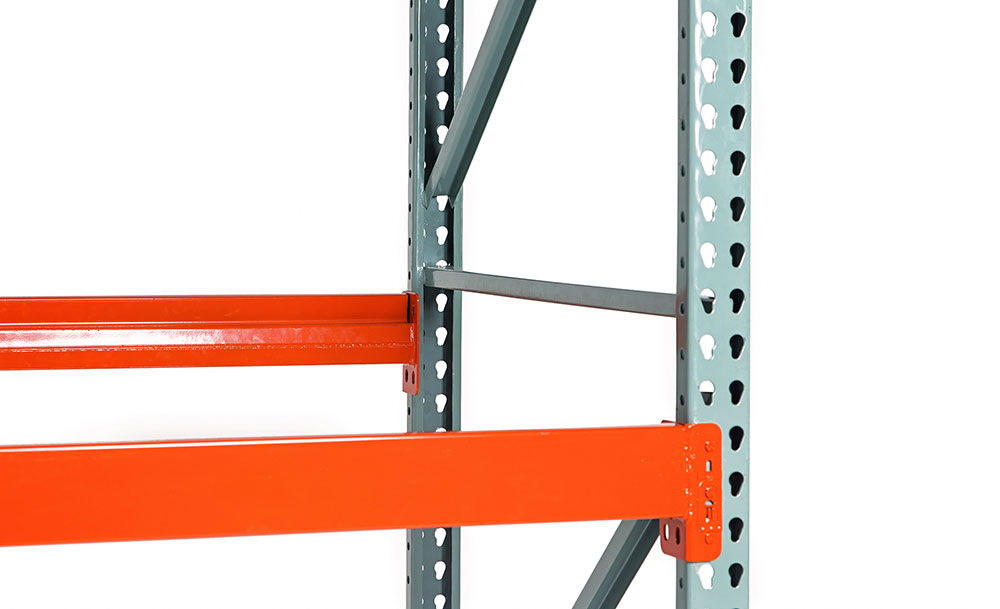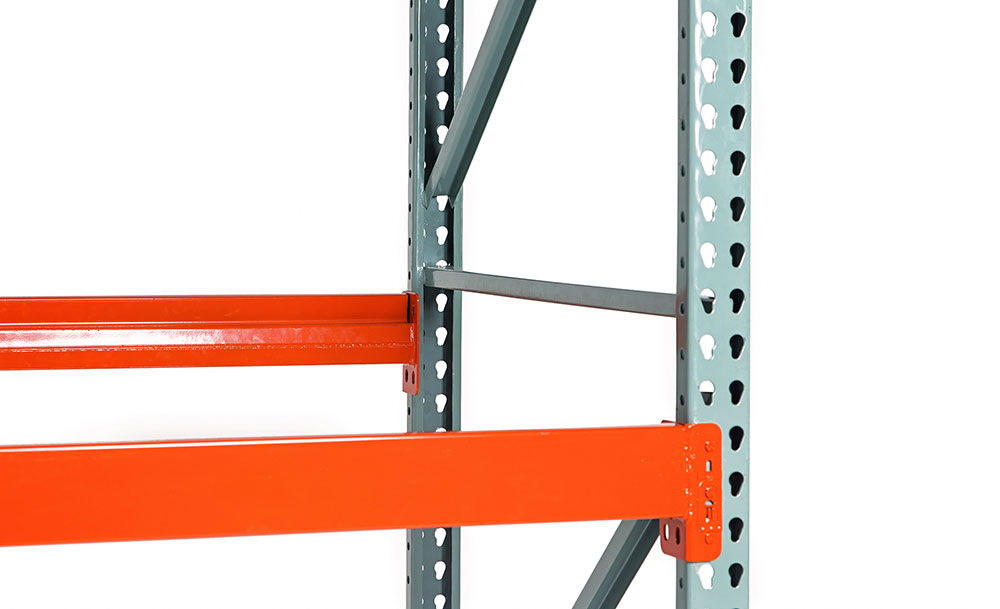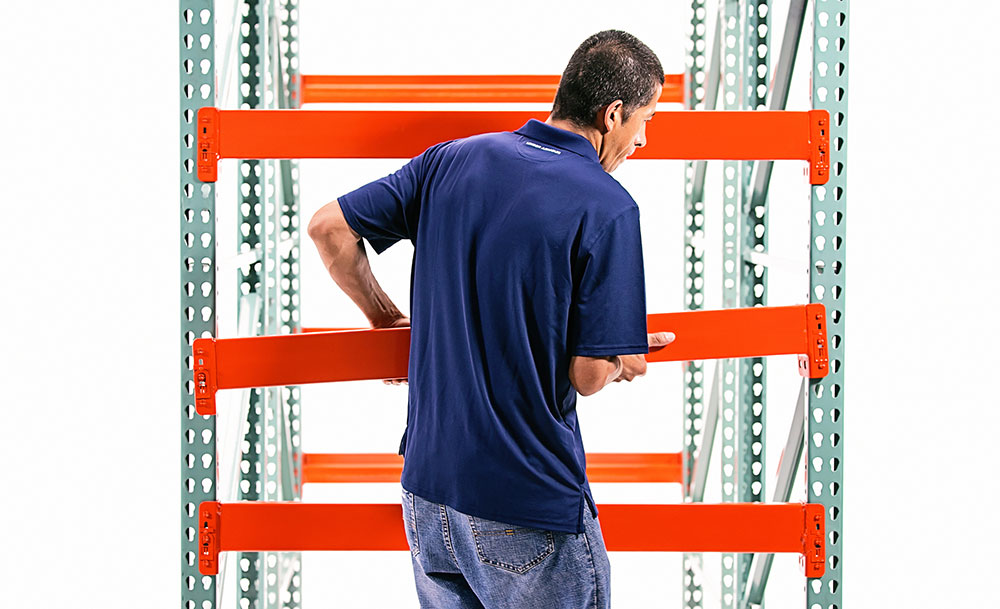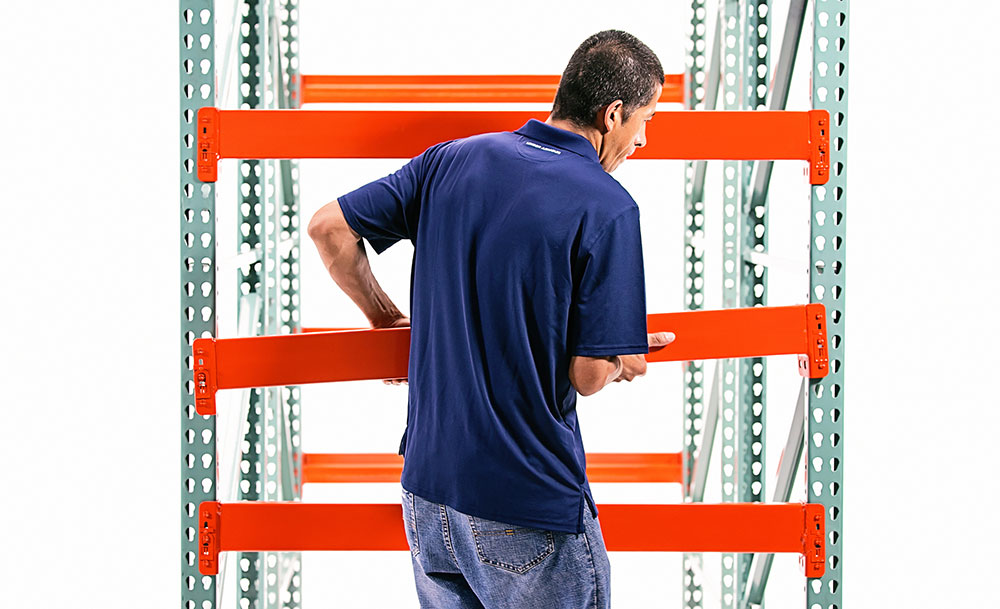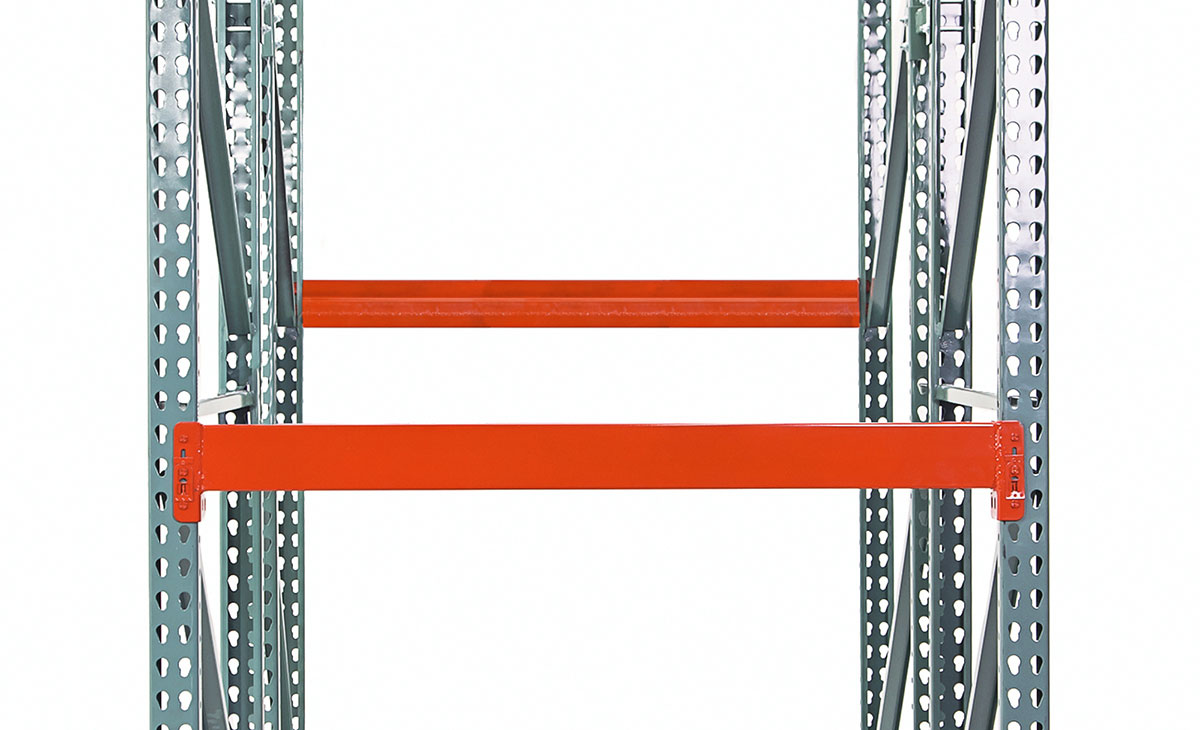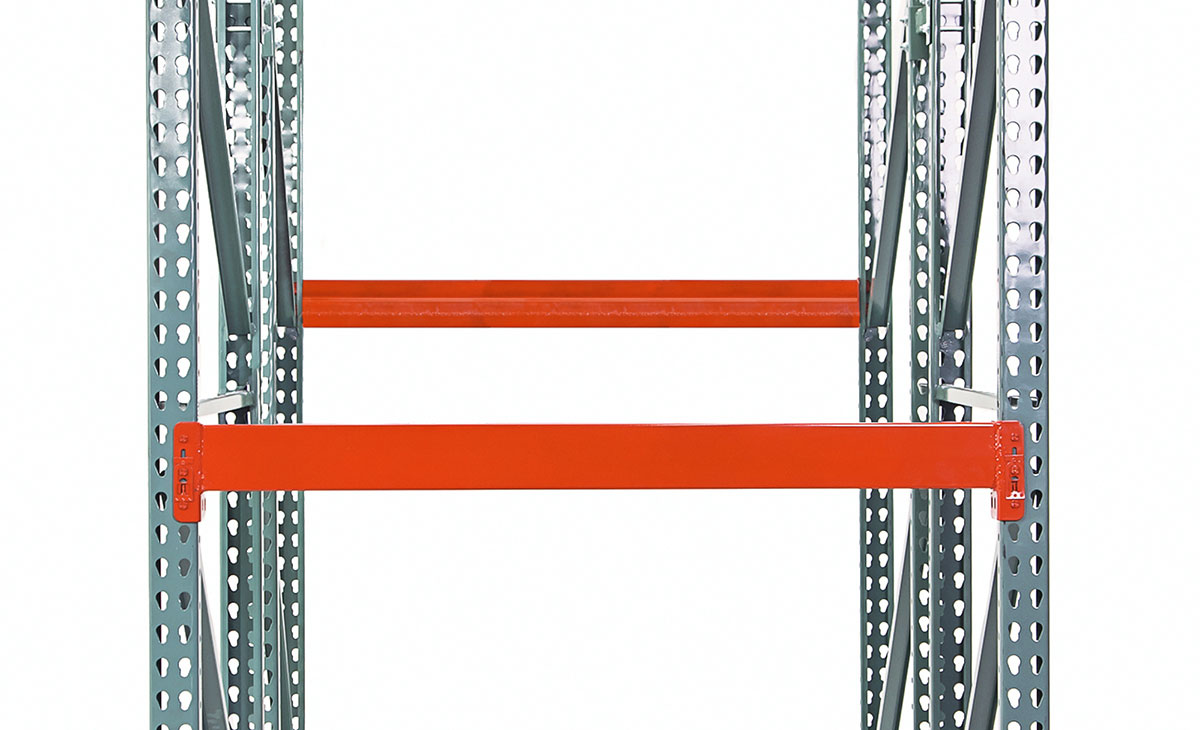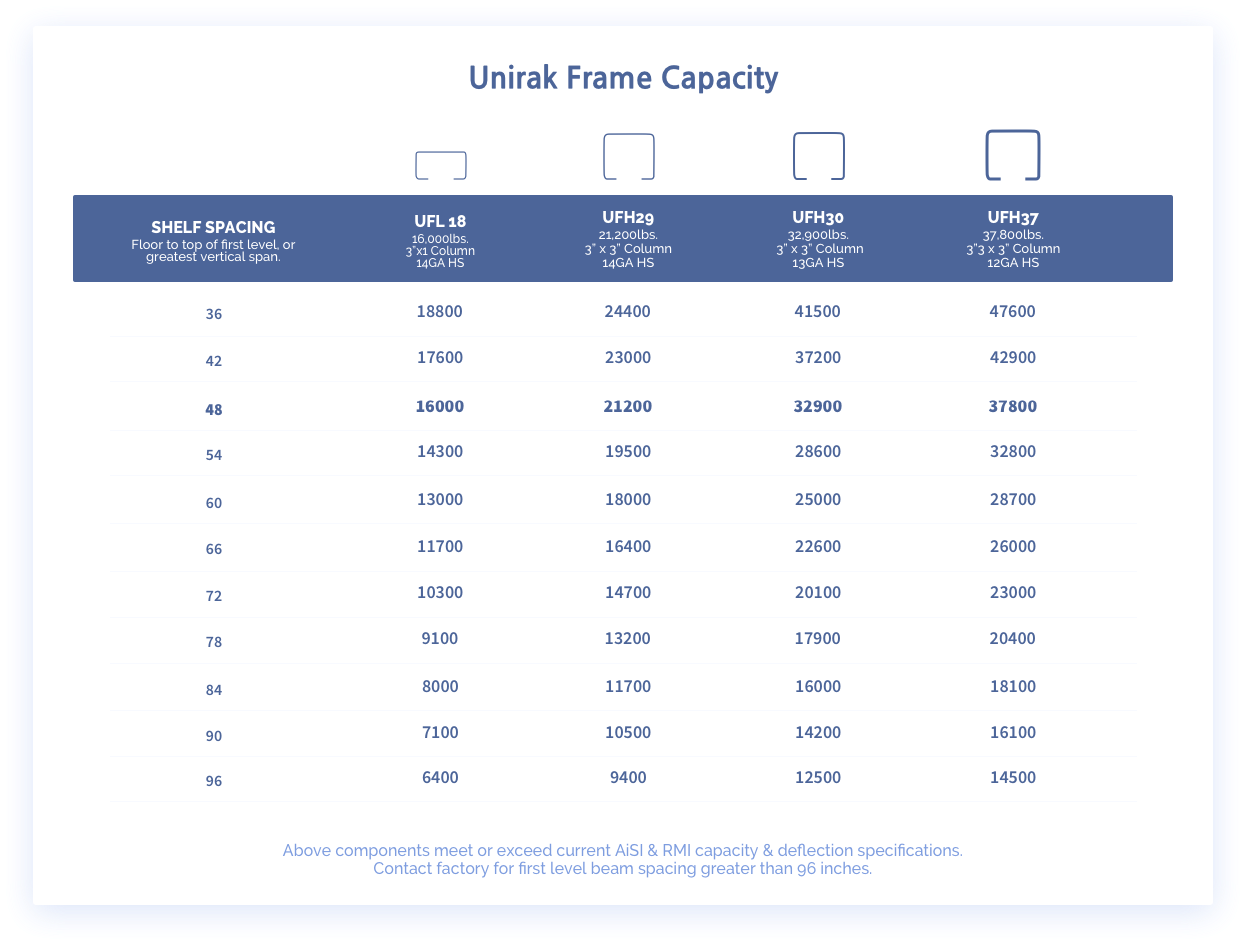 COMMON FRAME ADD-ONS AND OPTIONS: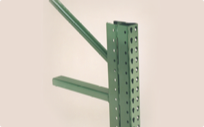 Recommended for high traffic areas, at minimum 60" high. Impact protection and capacity gains.
Unirak Roll Formed Step Beams
Unirak step beams feature 55 KSI hi-strength steel that is continuously hi-frequency seam welded on a state- of-the-art tube mill. This provides consistent robotic end plate weldable shapes and precision length cuts. SEVEN Step beam profiles provide capacity matched sizing. Optimized vertical cube use and cost efficiency is assured. Unirak Beams Feature 3 Rivet connectors (4 rivet available on standard 6.5" SB650) and replaceable locking clips. All beams are painted with Hi-Gloss, Abrasion resistant powder coat paint that is available in 100's of colors..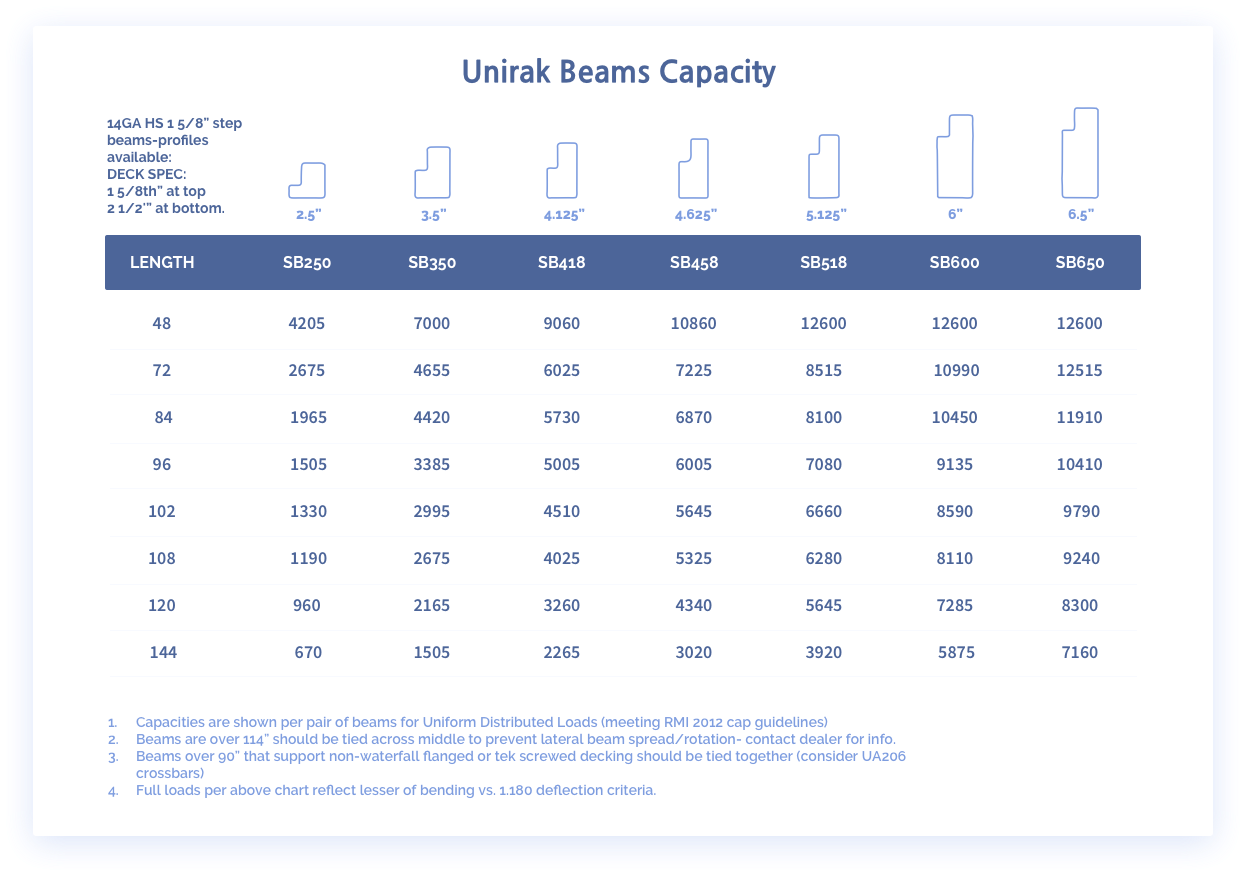 COMMON BEAMS ADD-ONS AND OPTIONS: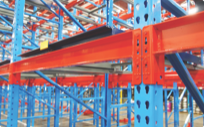 All S8650 beams feature 8" endplates but also used for HD applications, some seismic and single beam level installs.
Unirak Storage System Accessories
Maximum safety and productivity in your warehouse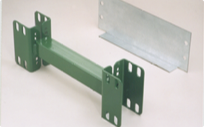 Standard duty 201/203 series row and wall ties are 14GA galvanized. 202/204 HD are tubular powder coated. Both inc. frame hardware only.
Hi-Gloss, Durable Powder Coat Finish
Our High strength steel racking components start with a multi-stage phosphate bath prior to an electrostatic coating that is applied which is then bake to cure. The result is an abrasion resistant finish second to none.
PICK HIGH CONTRAST COLORS TO COMPLEMENT YOUR OPERATION.
If you need a color not shown above, Custom Color matching is available an quoted to spec. We're happy to match 100's of RAL Colors
Hot dipped galvanized racking is ideal to use in applications such as; outdoor use, coolers, and freezers without the worry of erosion.  We have a variety of sizes and capacities to suit any need.